Just out today,
SciFi Wire
is reporting that Maggie Q has been cast as the lead in the CW's reboot of the
La Femme Nikita
franchise.
Maggie Q is a half Vietnamese, half white actress from Hawaii and has worked both in the Hollywood and Hong Kong movie industry for some time.
The CW pilot's premise of a new Nikita being trained to replace the original one after she goes rogue gave creator Craig Silverstein an opportunity to break the stereotype, and he wrote the lead as "beautiful and exotic."
The pending hire of Maggie Q in "Nikita," from WBTV and McG's Wonderland, would mark the highest-profile series role for an Asian actress on a broadcast drama series and the highest-profile CW minority casting in the network's four-year history.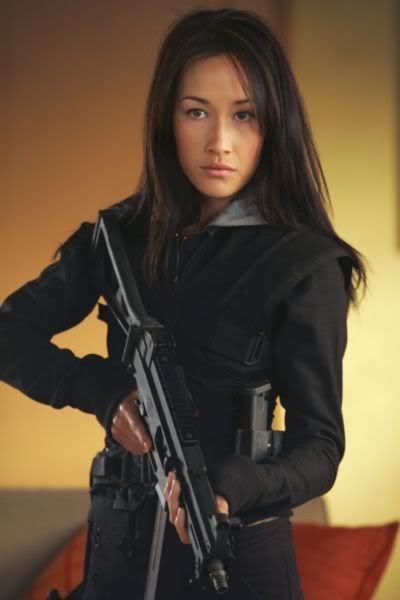 Thoughts? Unlike some other casting *cough*
StreetFighterLedgendofChunLee
*cough* where they hire a mixed race actress who reads as white, Maggie Q has always visually identified as Asian to me. And while I cringe somewhat at the use of the "exotic" criteria, she has proven herself quite the ass kicker on screen.